UTAS Students Strike Country Gold
The Country Gold Carnival is a long running and momentous event on the school sport calendar which gives rural students the opportunity to showcase their sporting prowess among their peers.

Events such as this are a huge undertaking for school sport association organisers, however provide many practical opportunities for those with a genuine interest in sport and physical activity to get involved.

With the assistance of the Regional Sport Coordinators, connections were made between school sport association organisers and Health and Physical Education students studying at UTAS. UTAS students were allocated a sport and in small groups they worked closely with event organisers to plan and oversee the detailed operations of the entire carnival.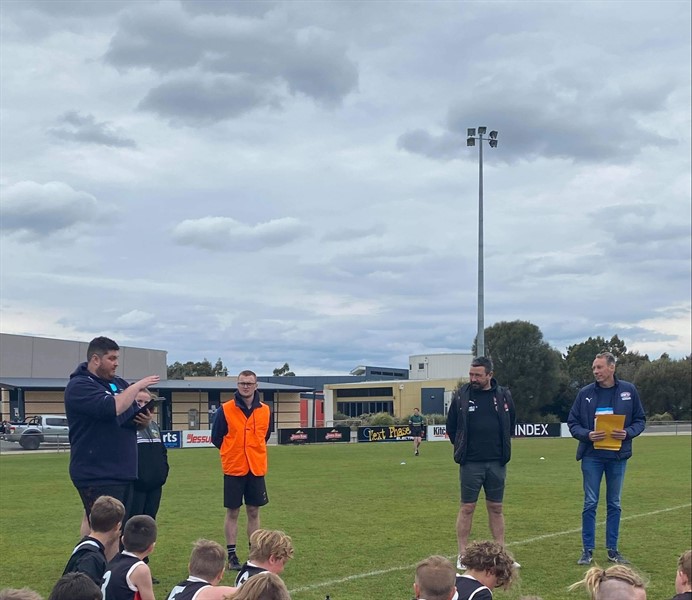 An essential goal of this partnership initiative was to empower future Health and Physical Education teachers with the skills and confidence to effectively plan and run school events. To support this association organisers provided a sounding board for students to bounce ideas off, along with experience, guidance and leadership regarding successful event conduct.
 
Feedback from the day was extremely positive. UTAS Health and Physical Education students relished the opportunity to gain confidence and practical experience in organising and coordinating a major sporting carnival and form positive relationships with DoE teachers and students. 
 
An ongoing partnership is now planned for the future with schools, sporting organisations and UTAS committing to provide continued support for future Country Gold Carnivals.
 
For assistance in exploring new partnerships to support students to access and participate in sport and physical activities, please contact the Regional Sport Coordinators.